Company Profile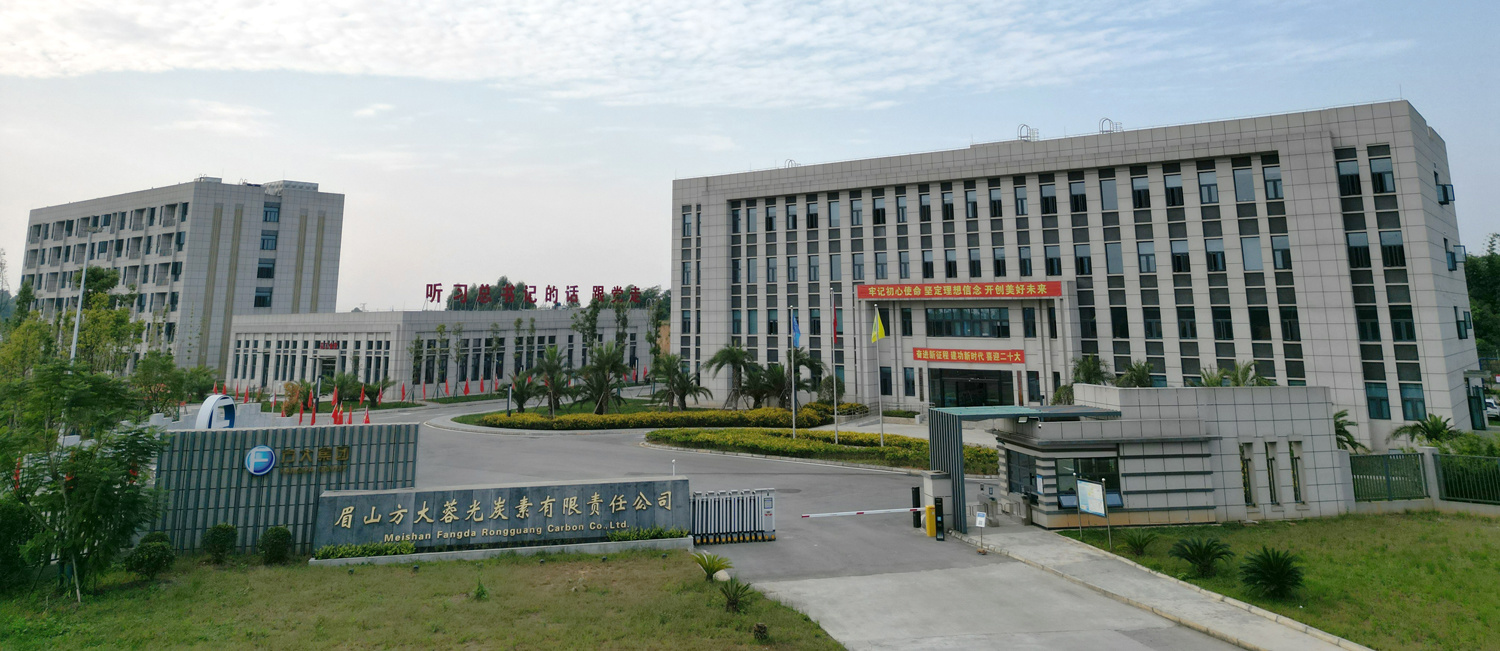 Fangda Rongguang Carbon Co., Ltd. is a wholly-owned subsidiary of Chengdu Rongguang Carbon Co., Ltd. Located in Ganmei Industrial Park, Meishan City, Sichuan Province. Fangda Rongguang Carbon Co., Ltd. is a professional large-scale comprehensive carbon product production, research and export base in Southwest China. The controlling shareholder of Rongguang Carbon is Fangda Carbon New Material Technology Co., Ltd. (stock code: 600516).
At present, the company's products mainly include four series: the first one is various specifications of Regular Power, High Power, Super-High Power, Ultra-high Power graphite electrodes and Anti-oxidation impregnated graphite electrodes for smelting; The second is a new type of carbon material medium coarse graphite with excellent chemical corrosion resistance, excellent oxidation resistance and high temperature stability; The third is isotropic high-density, high-strength and high-purity graphite of various specifications; The fourth is various non-standard graphite products for graphite chemical equipment and machinery manufacturing, various special-shaped carbon products and graphite processing products. Fangda Rongguang covers an area of 334,000 Square meter, with a total investment of 1.6 billion yuan. The annul capacity of Ultra-High Power Graphite Electrode and Special Graphite Electrode is 75000 tons, and the annual sales volume reaches 3 billion yuan, the annual tax contribution is about 450 million yuan, and the total profit before tax approximately 930 million yuan. The total staff of Fangda Rongguang is about 1000. Fangda Rongguang is a key export-oriented industrial enterprise granted by Meishan Municipal Party Committee and Municipal Government.
The company has advanced technology, complete testing means and excellent product quality, and has passed the ISO9001: 2000 quality system certification. The products are mainly exported to Europe, America, Africa, Asia and Middle East, and are highy complimented by the customers both home and abroad..